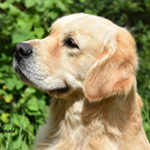 Australian Grand Champion
2021 - Runner up to Best in Show!!
2021 - 2 Best in Group awards
2021 - 2 Runner up to Best in Group awards
2021 - 1 Best Australian Bred in Show award
2021 - 1 Best Open in Group
2021 - 4 Best Australian Bred in Group win
2021 - Advance Sydney Royal - 2nd Open dog class
2020 - 2 Best Australian Bred in Group wins
2019 - 4 Best in Group wins
2019 - 2 Runner up to Best in Group wins
2019 - 3 Best Open in Group wins
2019 - 14 Best Australian Bred in Group wins
2019 - 1 Best Intermediate in Group
2018 - 1 Runner up to Best in Group
2018 - 2 Best Intermediate in Show
2018 - Sire & Progency winner & Best Head winner
2018 - 6 Best Intermediate in Group
2018 - 1st place Intermediate Dog class, Advance Sydney Royal dog show
2017 - 3 Best In Group
2017 - 1 Runner up to Best in Group
2017 - Best Intermediate in Show
2017 - 5 Best Intermediate in Group
2017 - 1 Best Junior in Show
2017 - 4 Best Junior in Group
2017 - 3 Best Puppy in Group
2017 - 1 Best Puppy in Puppy Sweepstakes
2016 - 1 Best Minor Puppy in Show
2016 - 1 Best Minor Puppy in Group
2016 - 2 Puppy Sweepstakes win
2016 - 1 Best Baby Puppy in Show - GRC Specialty Show
3 Best Baby Puppy in Group wins
2 Baby Puppy in Sweepstakes wins
2 Baby Puppy in Sweepstakes places
2016 - 2 Best Puppy in Group wins
2019 - Advance Sydney Royal - 2nd place Open Dog Class
The Pan
Aust. Grand Ch. BlueBreeze Hero Of Never Land (RUBIS)
A Champion at 12 months of age and a Grand Champion while still a 3 year old.
Pan and his litter mates were all named in a "fairy tale" theme.  I am sure everyone knows the story of Peter Pan of Never Land.
Pan at 12 months old was making his mark in the dog world with some stunning wins, which include Best in Groups & Class in Show wins.
Now a 5 year old Pan has just won his 9th Best in Group, he needs just one more to qualify as a Supreme Champion
Pan is a proven sire and is available for stud.
To view Pan's pedigree & health checks please visit K9 data
Photogallery
---