Contact Us
If you are looking for a puppy we suggest you read our "puppies for sale" page BEFORE you complete this page sending your enquiry.
We will not respond to any messages that are sent via:
SMS, text messages, Facebook or personal messages via Facebook.  The best way to contact us is via telephone, email or this contacts page.
Debra Stubbings
East Kurrajong, NSW, 2758
Australia
m: 0414 761 870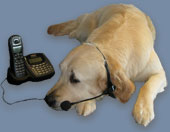 We always reply to email and phone enquiries, so if you don't hear from us within a couple of days chances are, your email or call wasn't received. So please call us if you don't receive a reply.
BlueBreeze office hours are 9 am to 5 pm Monday to Friday, not including public holidays.  All visits including weekend visits are by appointment only.