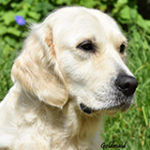 Australian Grand Champion
2022 - Sydney Royal - 1st place Australian Bred bitch class
2021 - Sydney Royal - Bitch Challenge & Runner up to Best of Breed
2019 - 1 Runner up to Best in Group
2019 - 1 Best Australian Bred in Group
2019 - Advance Sydney Royal, 1st place Aust. Bred Bitch Class
2018 - Best Bred by Exhibitor in Show - Golden Retriever Club of NSW Championship show
2018 - Reserve Challenge Bitch - Golden Retriever Club of NSW Championship show
2018 - 1 Best Australian Bred in Show
2018 - 2 Best Australian Bred in Group
2017 - Best Australian Bred in Show - GRC NSW Specialty Championship show
2017 - 2 Runner up to Best in Group
2017 - 4th Place Australian Bred bitch - Golden Retriever National
2017 - 3 Best Australian Bred in Group
2016 - 2 Runner up to Best in Group
2016 - Challenge Bitch winner - GRC Specialty Show
2016 - Opposite Intermediate in Show - GRC Specialty Show
2016 - 1 Best Intermediate in Show
2016 - 4 Best Intermediate in Group
2015 - 1 Best Intermediate in Show
2015 - 1 Best Intermediate in Group
2015 - 1 Best Junior in Show
2015 - 5 Best Junior in Group
2015 - 2nd place Junior bitch class - Sydney Royal Show
Cleo
Aust. Grand Ch. BlueBreeze Cover Girl
A Champion at 19 months and a Grand Champion at 5 years & 12 days young.
Cleo was such a gorgeous puppy at 6 weeks I felt she should be on the cover of a magazine.  So she was named "Cover Girl."
Cleo has a fantastic show career, capturing they eye of many breed specialist & international judges.  She has been highly awarded at both all breeds and specialty shows.
To view Cleo's pedigree & health checks please visit K9 Data
Photogallery
---