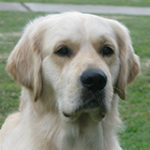 Australian Grand Champion
2012 - 1 Best in Group
2012 - 4 Runner up to Best in Group
2012 - 2 Best Open in Group
2012 - 6 Best Australian Bred in Group
2011 - 1 Best in Show
2011 - 3 Best in Group
2011 - 10 Runner up to Best in Group
2011 - 1 Best Australian Bred in Show
2011 - 3 Best Intermediate in Show
2011 - 1 Best Open in Group
2011 - 7 Best Australian Bred in Group
2011 - 17 Best Intermediate in Group
2010 - 1 Runner up to Best in Group
2010 - 6 Best Junior in Group
2010 - 6 Best Intermediate in Group
2009 - 4 Best Minor Puppy in Show
2009 - 7 Best Baby Puppy in Show
2009 - 11 Baby Puppy Sweepstakes wins
2009 - 5 Puppy Sweepstakes wins
2009 - 7 Baby Puppy Sweepstakes places
2009 - 13 Puppy Sweepstakes places
2009 - 13 Best Baby Puppy in Groups
Jazz
Aust. Grand Ch. Dykinta Jazz Legend (BIS)
2009 Jazz was No. 1 Golden Retriever in the Dogzonline Rising Star Competition.  He took this lead after only 4 weekends in the ring.
A Champion at 14 months & a Grand Champion at 3 years.
Jazz proved himself as one of Australia's top winning Golden Retrievers, he sadly passed away in 2020.
To view Jazz's Pedigree please visit K9 Data
Photogallery
---