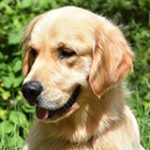 Australian Champion
2020 - 1 Best in Group
2020 - 3 Best Intermediate in Group wins
2019 - Advance Sydney Royal - Reserve Challenge Dog
2019 - 2 Best Intermediate In Show wins
2019 - 2 Runner up to Best in Group wins
2019 - 3 Best Intermediate in Group wins
2019 - 1 Best Open in Group
2019 - 1 Best Bred by Exhibitor in Group
2018 - 1 Best in Group
2018 - 2 Runner up to Best in Groups
2018 - 1 Best Junior in Show
2018 - Best Opposite Junior in show - Golden Retriever Club of NSW Championship show
2018 - 11 Best Junior in Groups
2018 - 3 Best Puppy in Group wins
2018 - 3rd place Puppy Dog class, Advance Sydney Royal dog show
2018 - 1 Puppy Sweepstakes win
2018 - 1 Best Minor Puppy in Show
2018 - 3 Best Minor Puppy in Groups
2018 - 1 place in Puppy Sweepstakes
2017 - 1 Best Minor Puppy in Show
2017 - 3 Minor Puppy in Group
2017 - 1st place Puppy Sweepstakes
2017 - 1 Specialty Baby Puppy in Show win
2017 - 1 Specialty Opposite Baby Puppy in Show winner
2017 - 8 Best Baby Puppy in Group wins
2017 - 7 Baby Puppy Sweepstakes wins
2017 - 5 Baby Puppy Sweepstakes places
Orion
Aust. Ch. BlueBreeze Over The Moon
Orion and his litter mates were all named in honour of the moon and the sun.  Orion being one of the largest constellations in the night sky, part of the milky way and just on the other side of our moon.
Orion has had a super start to his show career, at 7 months he won his first dog challenge in a competitive line up of Champions, that day he went on to win Best Minor Puppy in Show!!  At 17 months he became an Australian Champion.  Certainly a special boy with loads of potential!!
Orion is a proven sire and is available at stud.
To view Orion's pedigree & health checks please visit K9data
Photogallery
---