Contact Us
If you are looking for a puppy we suggest you read our "puppies for sale" page BEFORE you complete our form and send an inquiry.
To contact BlueBreeze, complete our online form so that we can respond to your inquiry appropriately.  Please do not send SMS or text messages to us, we will not respond to these, as there is far too much information to send you to work professionally in this way.
Debra Stubbings
East Kurrajong, NSW, 2758
Australia
m: 0414 761 870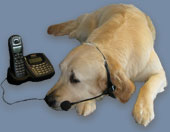 We always reply to email and phone inquiries, so if you don't hear from us within a couple of days chances are, your email or call wasn't received. So please call us if you don't receive a reply.
BlueBreeze office hours are 9 am to 5 pm Monday to Friday.  All visits including weekend visits are by appointment only.